Exotic Alloy Pumps Manufacturer in India
Investa Pumps offers some of the finest Exotic Alloy Pumps for tough applications of the Chemical Sectors. For all these special materials of Pumps Investa follows the stickest metallurgy standards of ASTM Handbook to learn about various materials and their intrinsync properties. Awarded with various laboratory certificates Investa casts these metals in a highly sophisticated Investment casting process with world renowned equipments for all the Chemical and Physical Testing of the Part. Below is the list of materials given and their various fields of specific applications. This study has been done through a vast experience in chemical technology and with a large amount of field study.
The exotic alloys are as follows :
Duplex SS (Grade4A,5A,6A) : All Sea Water Applications having a good corrosion and abrasion resistance.
Alloy 20 : All applications of Sulphuric Acid this metal is a Complete winner having wide presence in fields of Paper and Pulp(Alum Transfer), Paint industry, Speciality Chemicals, Battery manufacturing, Pesticides and Fertilisers.
Hastalloy B and C : For all highly corrosive applications where there are mixtures of liquids at elevated temperatures. Major Industry it targets is Agro Chemicals.
Monel 400 : majorly all Applications of Highly corrosive,erosive and abrasive liquids. It works best with various acids, halogens, other corrosive mixtures. It contains 65% of Nickel for tackling majority of aggressive chemicals.
100% Nickel : for Caustic Transfer Applications at elevated temperatures. Major Industry- Caustic Soda Plants.
CD4MCu and Ni- Hard : These materials are used where the liquid is Highly abrasive in nature. With high amount Chrome content the above Properties can be achieved. Major industries would be Mineral Processing for CD4MCu and Ni Hard is widely used for handling Ash Handling Slurries in Blast Furnace Operations of Hot Rolling Mills in Steel Plants.
Cast Titanium Components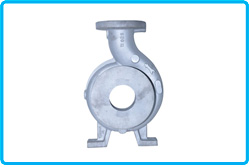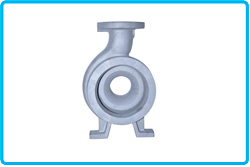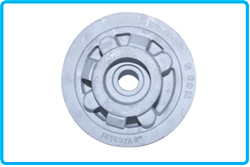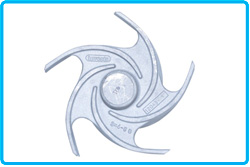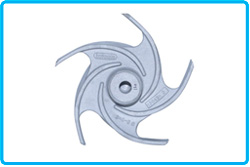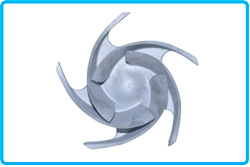 Materials of Construction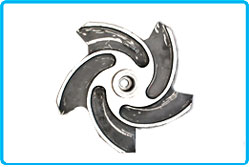 Alloy 20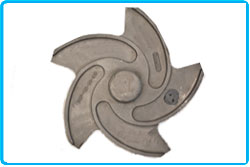 CD4 MCU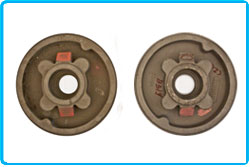 100% Nickel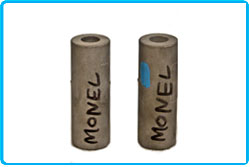 Monel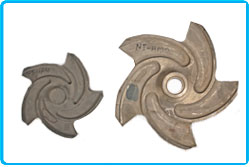 NI Hard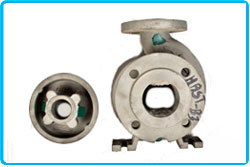 Hast B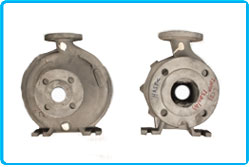 Hast C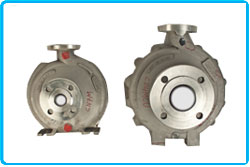 Other Exotic Alloys
MOC :
• Cast Steel, • SS-304, • SS-316, • SS-316L, • CD4MCu, • Alloy 20, • Duplex SS, • Hastelloy B, • Hastelloy C, • Nickel (CZ100)